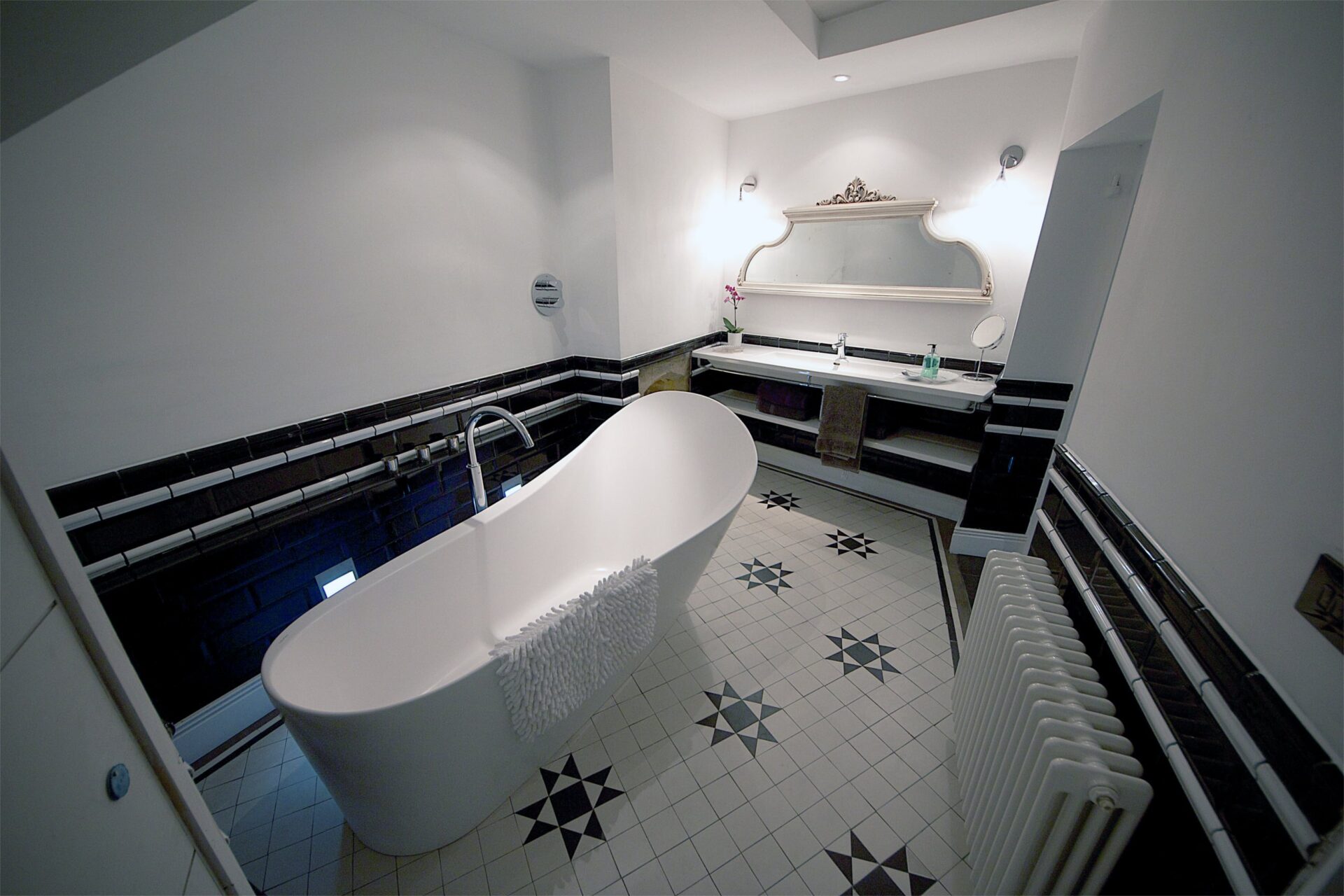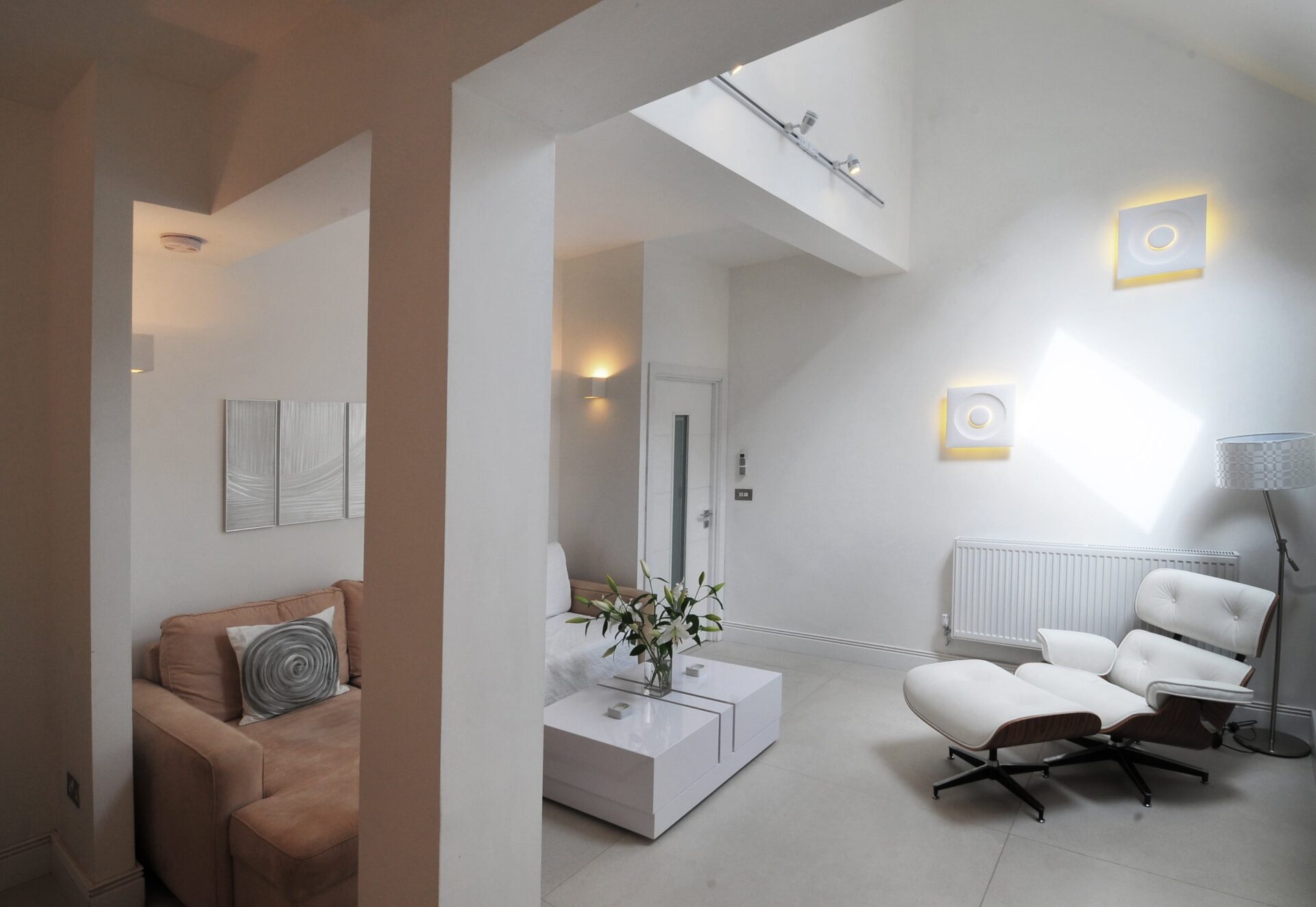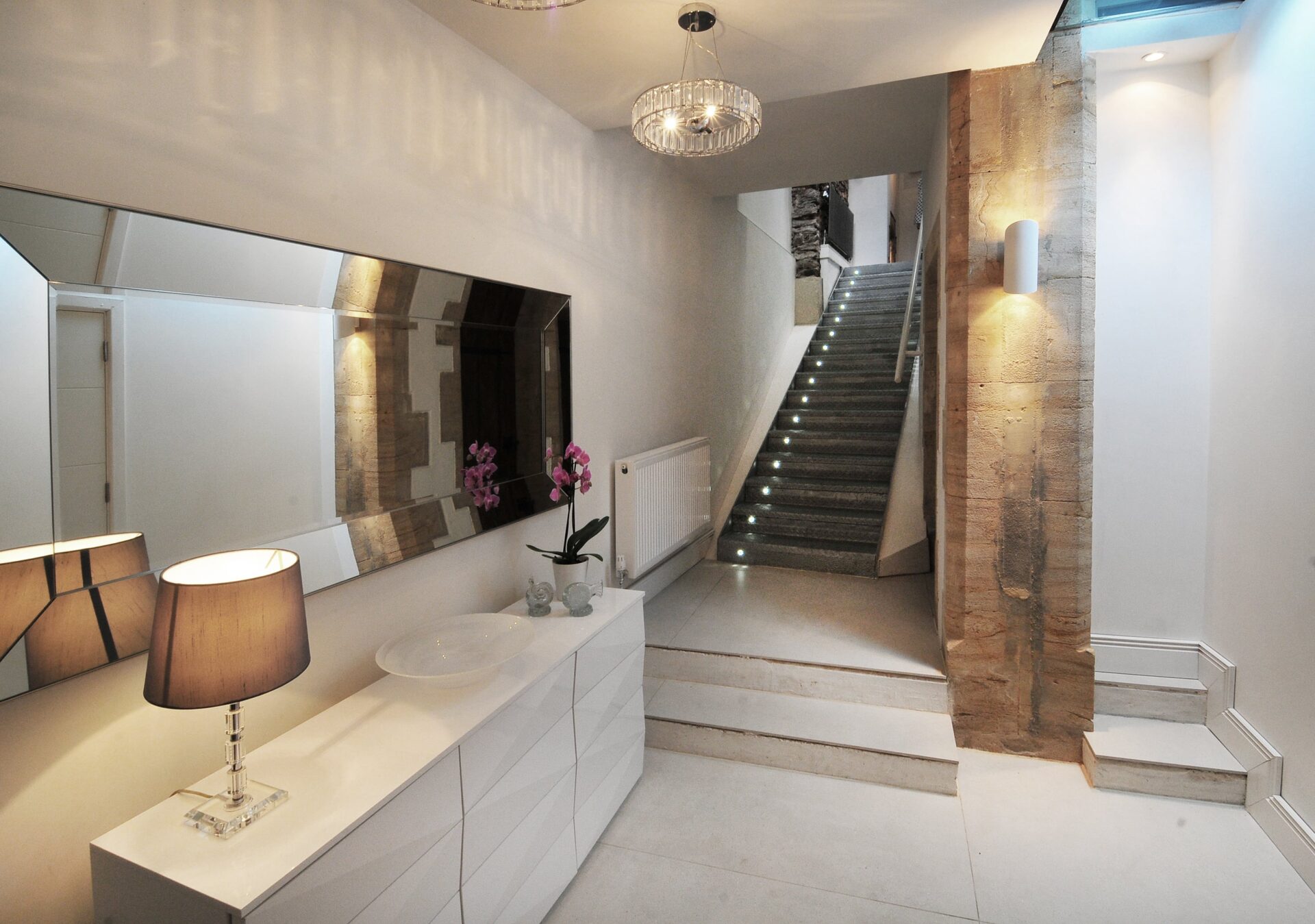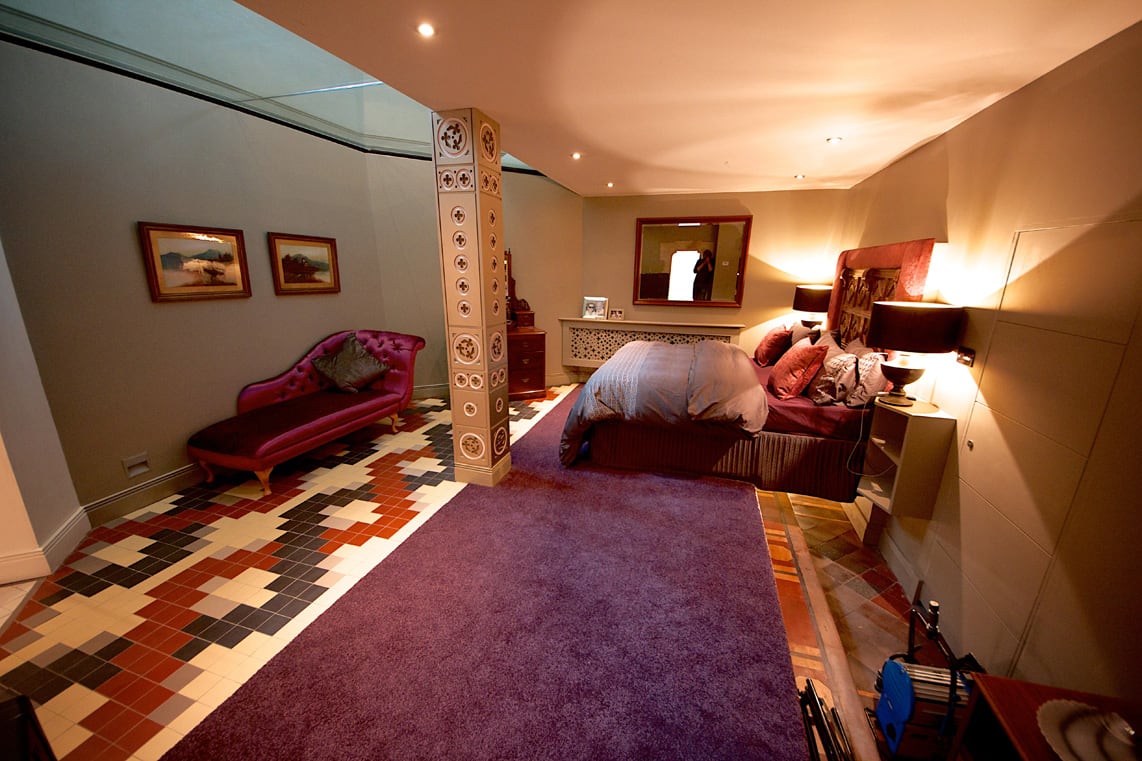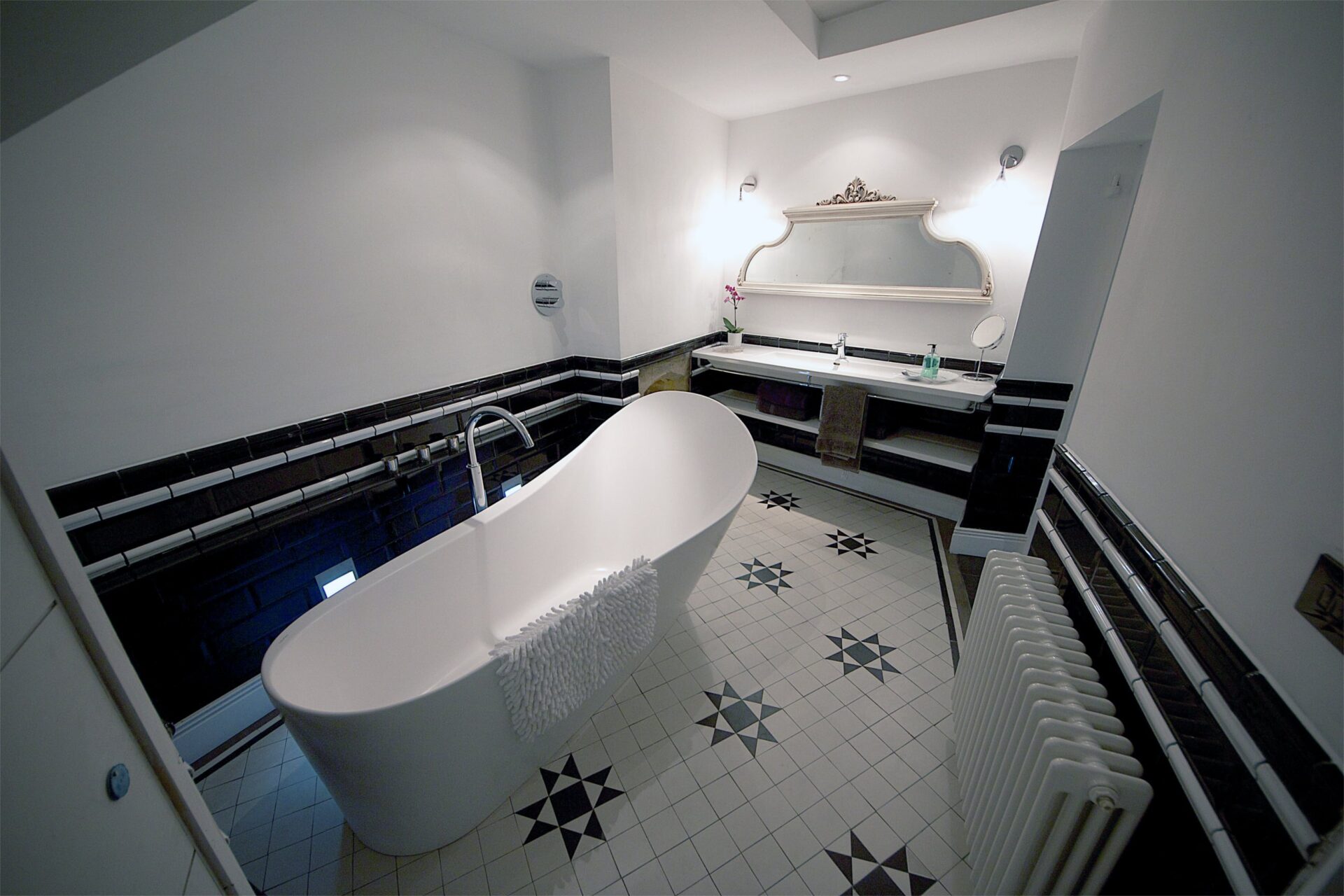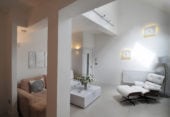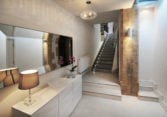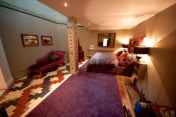 Hit Channel 4 programme The Restoration Man saw Jackie Robinson and Neil Worrell renovate the abandoned St Peter's Church in the heart of the fishing village of Brixham into their first home together.
The result was a beautiful home, packed with interesting design features and innovative use of old and new materials, with tiling playing a huge part in the transformation.
The church which was built in 1874 but had stood empty for five years when Neil and Jackie came across it and saw its potential as a remarkable living space.
When they found it, the church was derelict, damp and dilapidated. Due to its poor condition, it also needed completely stripping out and a full restoration throughout was in order.
The restoration of the building's natural stone and use of strong Victorian colours and wall and floor tiles were key points which contributed to creating a unique living space in the main church chancel. Over 10 tonnes of ceramic tiles were used – and 1.5 tonnes of grouts and adhesives supplied by Norcros.
Three different types of ceramic tiles were used throughout the building, including four different styles and patterns of modern wall tiles for each of the four unique bathrooms. Victorian patterned clay floor tiles in decorative designs were used for the master bedroom, bathroom and kitchen area and off-white extra-large Italian 1.2 square metre tiles throughout the modernist-style basement area.
But Norcros didn't just supply the products. They provided technical assistance in scheduling the couple's requirements for tiling, substrate materials, grouts, silicone and waterproofing compounds. This was a highly complex specification as the tiling was laid to a variety of substrates including plasterboard, chipboard, plywood, blockwork, concrete slabs and existing masonry walls.
And all of this with the added pressure of being in front of the TV cameras as George Clarke was filmed for an episode of The Restoration Man.
The Norcros Adhesives products used in the restoration included:
Norcros Prime Bond
Permalayer Anti Fracture Membrane
Waterproofing Admixture
Wet Seal Tanking Kit
Norcros Rapid Porcelain Adhesive
Rapid Porcelain & Stone White Adhesive
Norcros Thick Bed Floor Tile Adhesive
Norcros One-Part Flexible Adhesive
Stop Mould Flexible Wall Tile Grout
4 into 1 Floor and Wall Tile Grout
Norcros Flexible Floor and Wall Grout.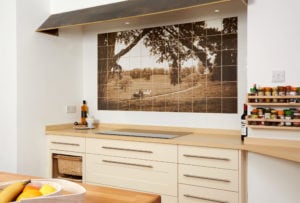 The Old Vicarage
View project