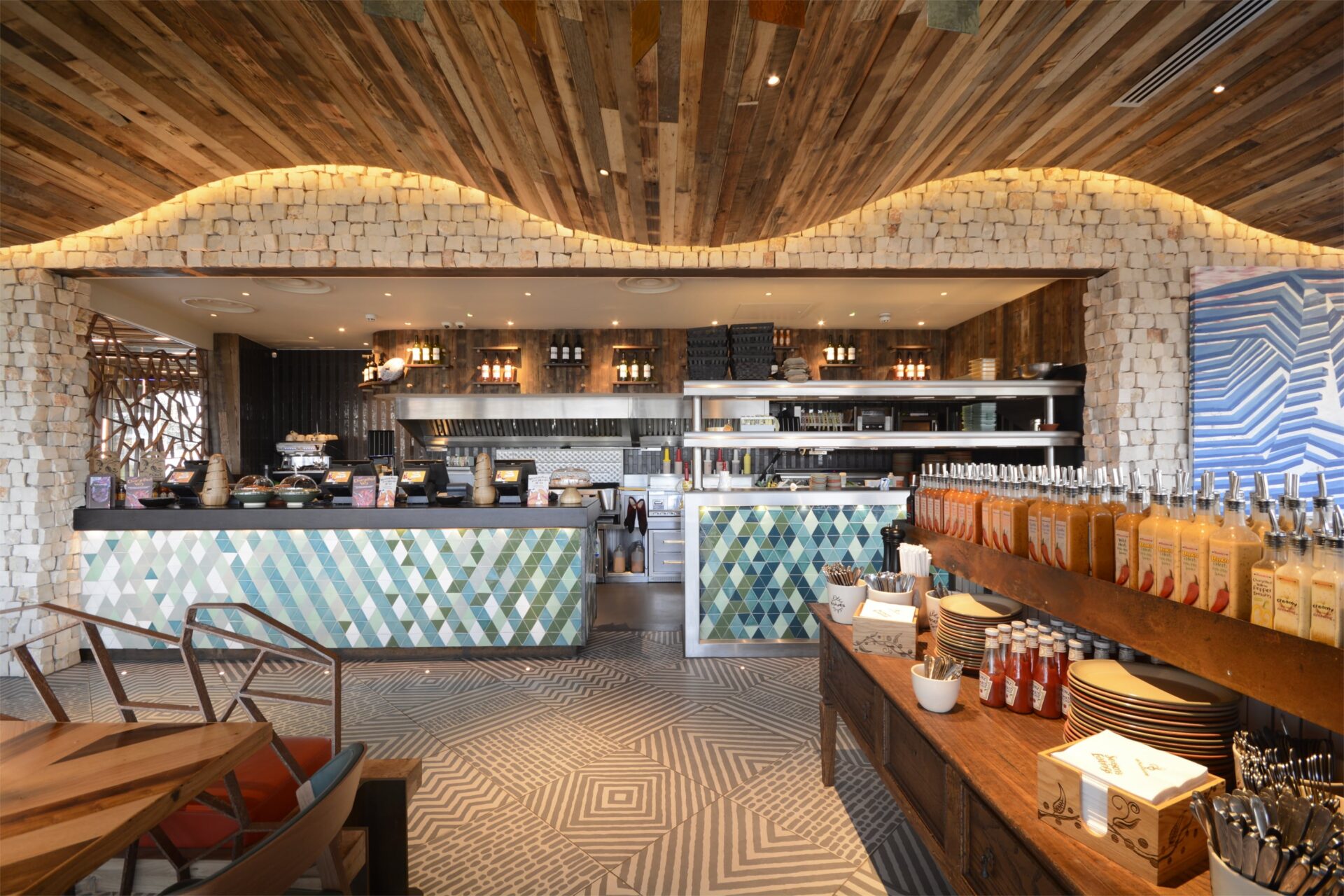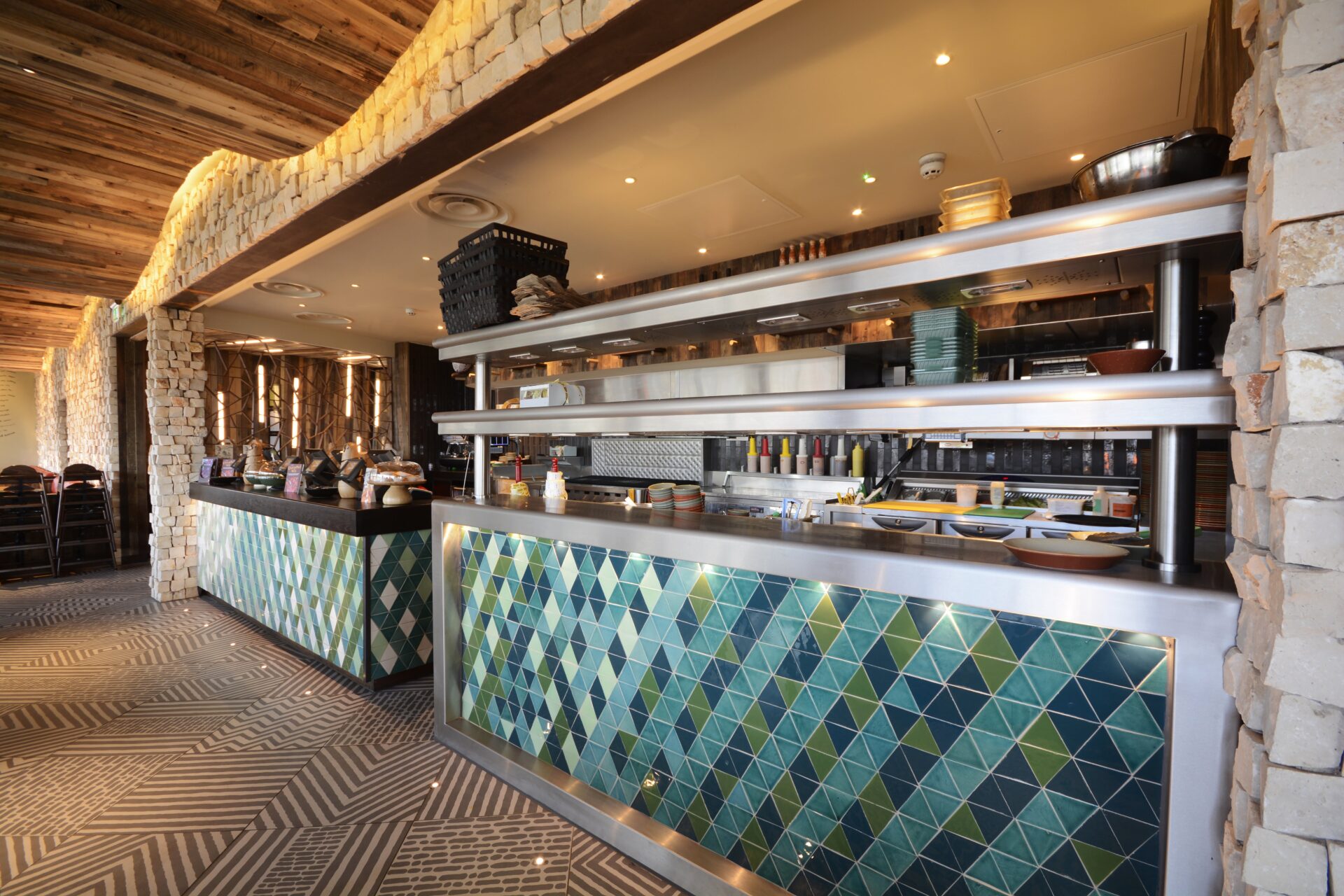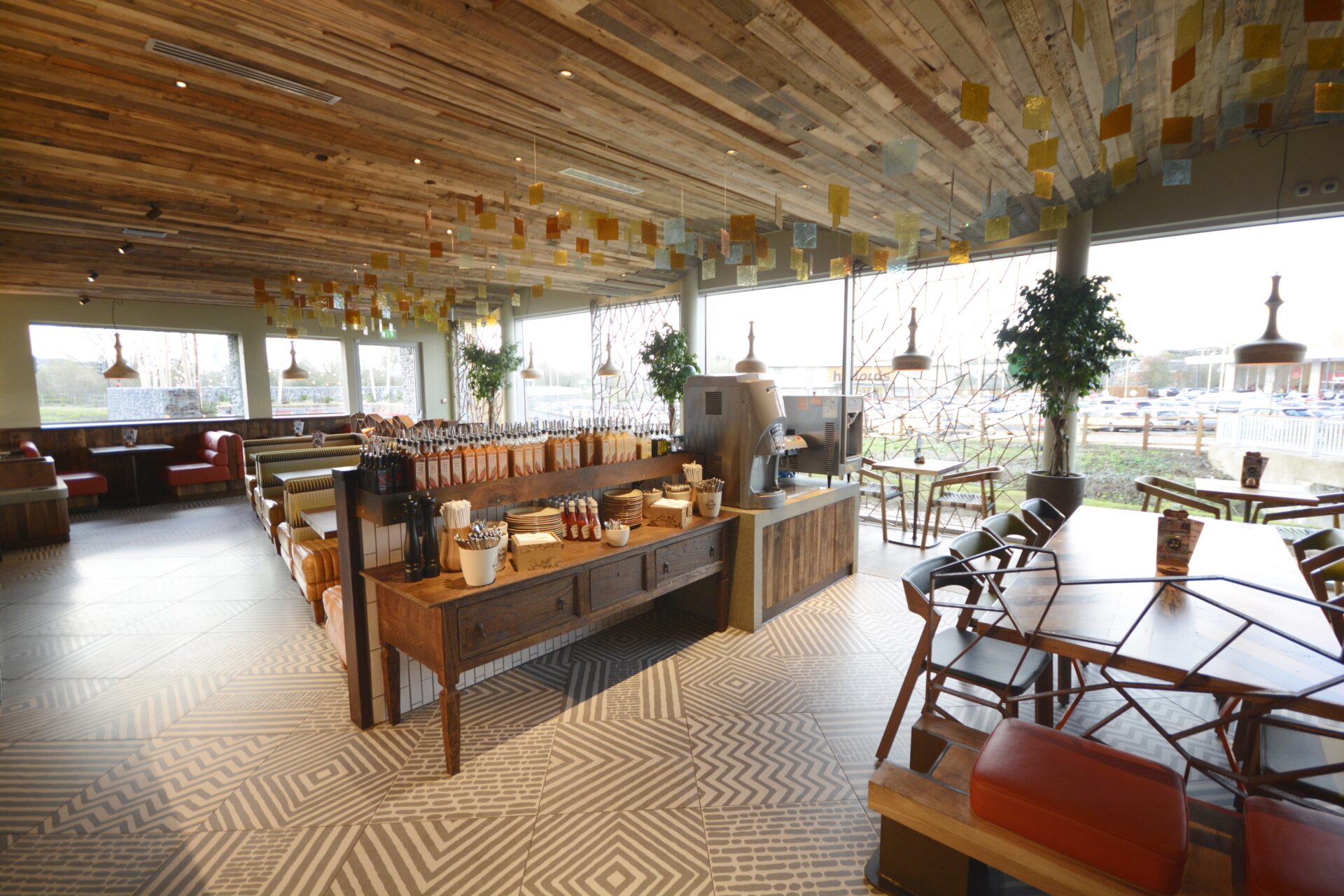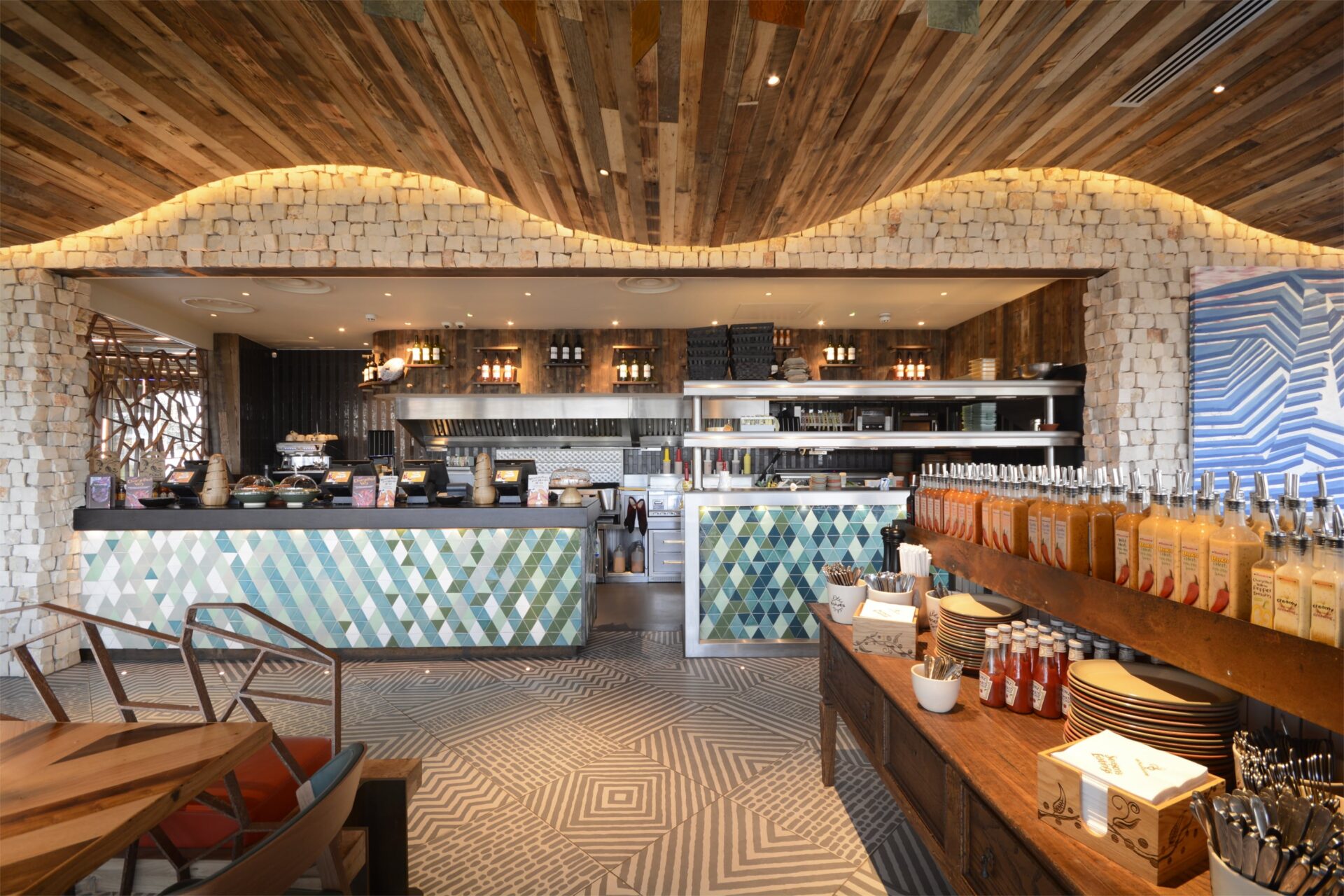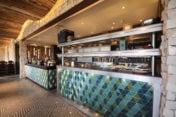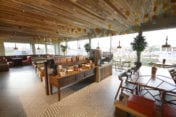 FLOOR
60 x 60 Bespoke Printed Porcelain
The inspiration for the design of the floor tiles was African carved pottery. Initial sketches were produced and then PARKSIDE developed these initial ideas into hand drawn/painted full size designs. These were drawn and painted by RICHARD FRANCE at PARKSIDE. In total there were six different tiles and these would be laid in a mixed design.
The designs were made into full size sample tiles in Italy and dispatched to the client. Once approved then the full production run was organised to fulfil the order.
As well as being aesthetically pleasing the tiles had to have a durable print for a busy restaurant along with high slip resistance to fit in with Nandos strict criteria.
The tiles were laid randomly and the finished design evokes an African inspired tradition with a 21st century contemporary design.
WALL
To complement the floor bespoke hand – made triangular tiles were developed. A random mix of colours were used and this gives the design a punch of colour against the monochrome floor tiles. The tiles are laid in a random design and using unique glazes again there is a blend of traditional with modern design.
PARKSIDE also supplied tiles to the rear of the serving area. The tiles selected are matt black glazed porcelain. The designer wanted to incorporate a gloss black tile as well in the same format. The factory tiles were over-glazed in the UK to give the required gloss finish. This was then installed in a vertical bond 50/50 ratio of matt and gloss black on the wall.
PARKSIDE also supplied tiles for the toilet areas.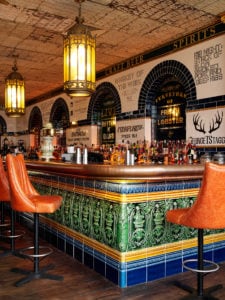 Blues Kitchen, Brixton
View project