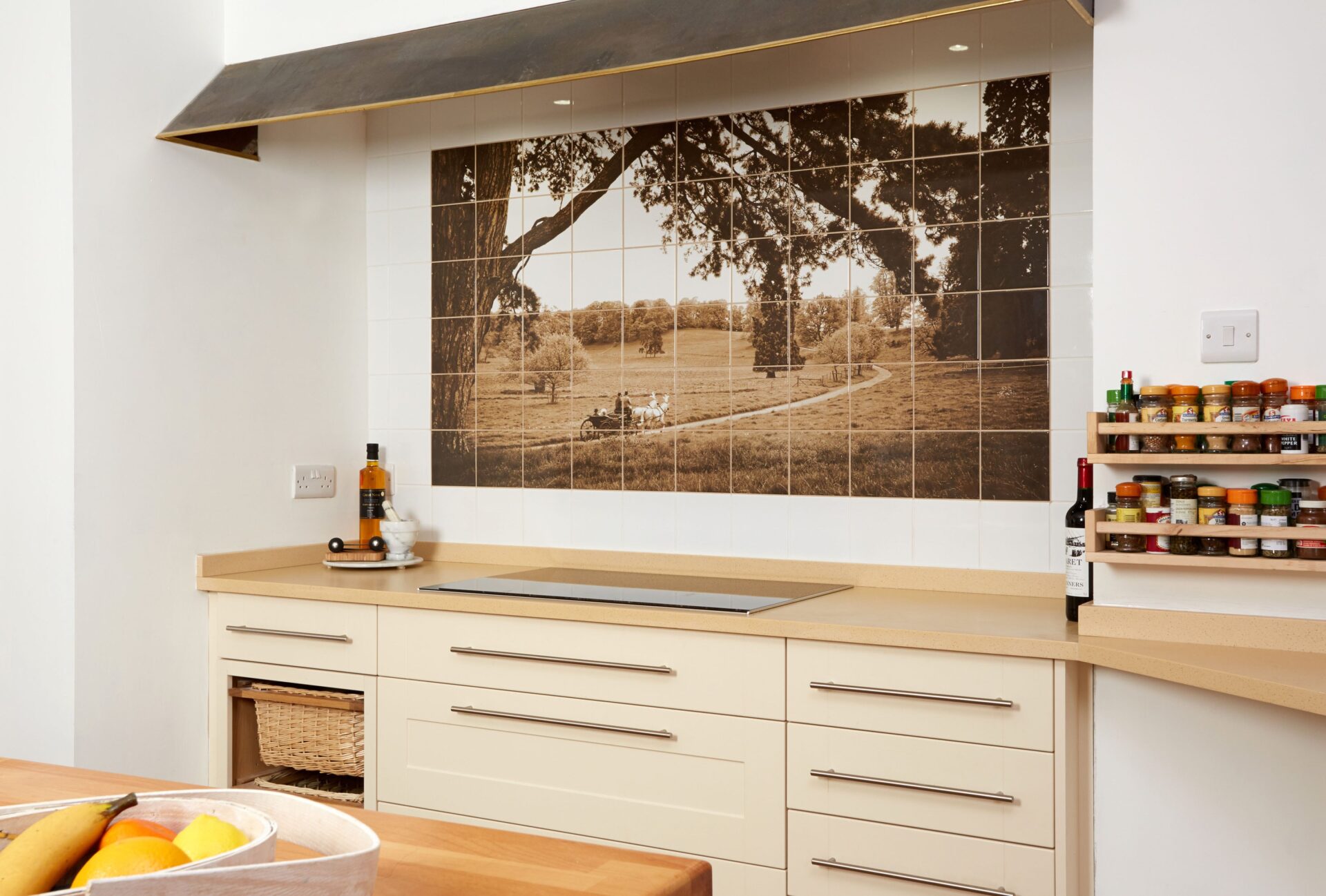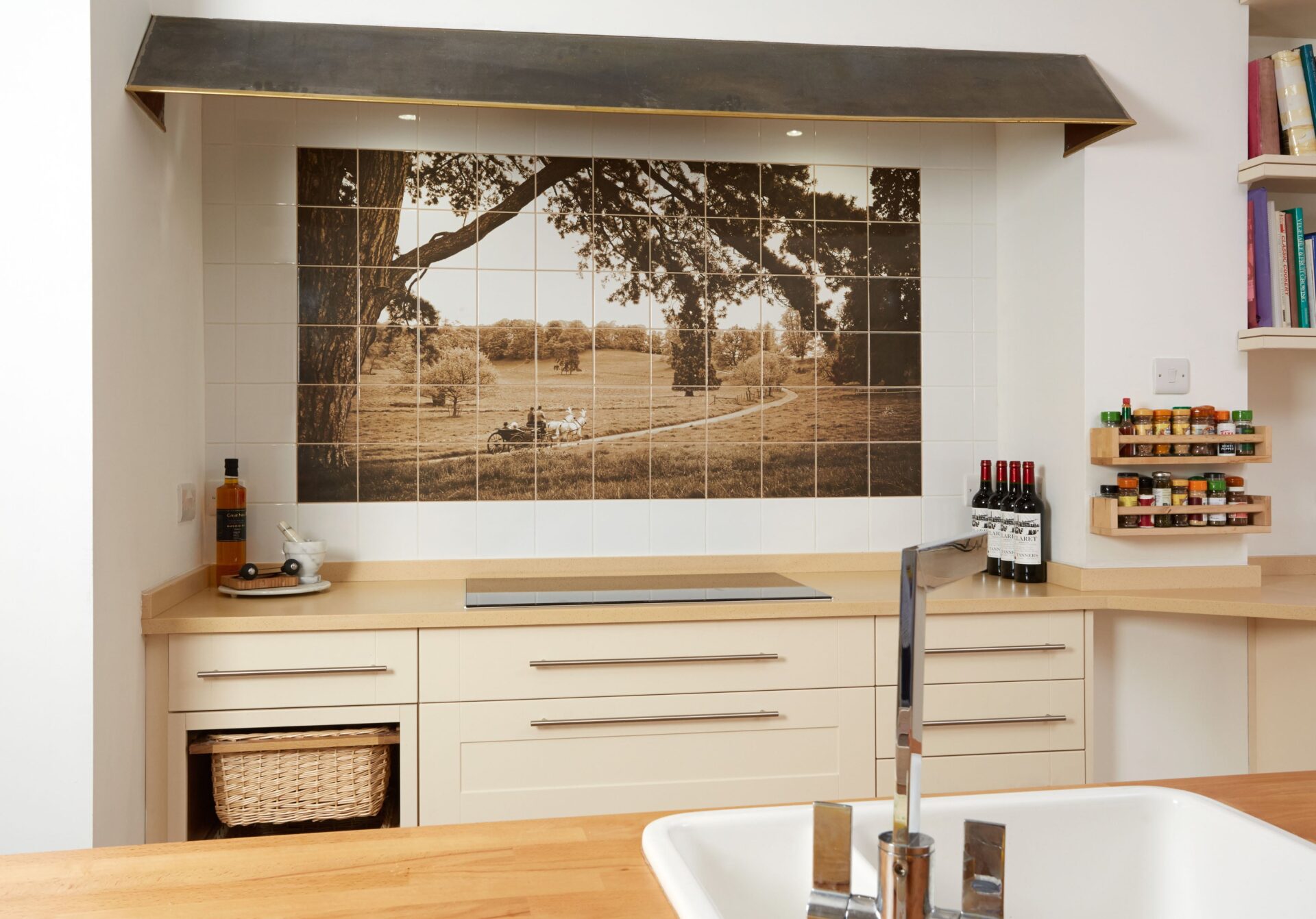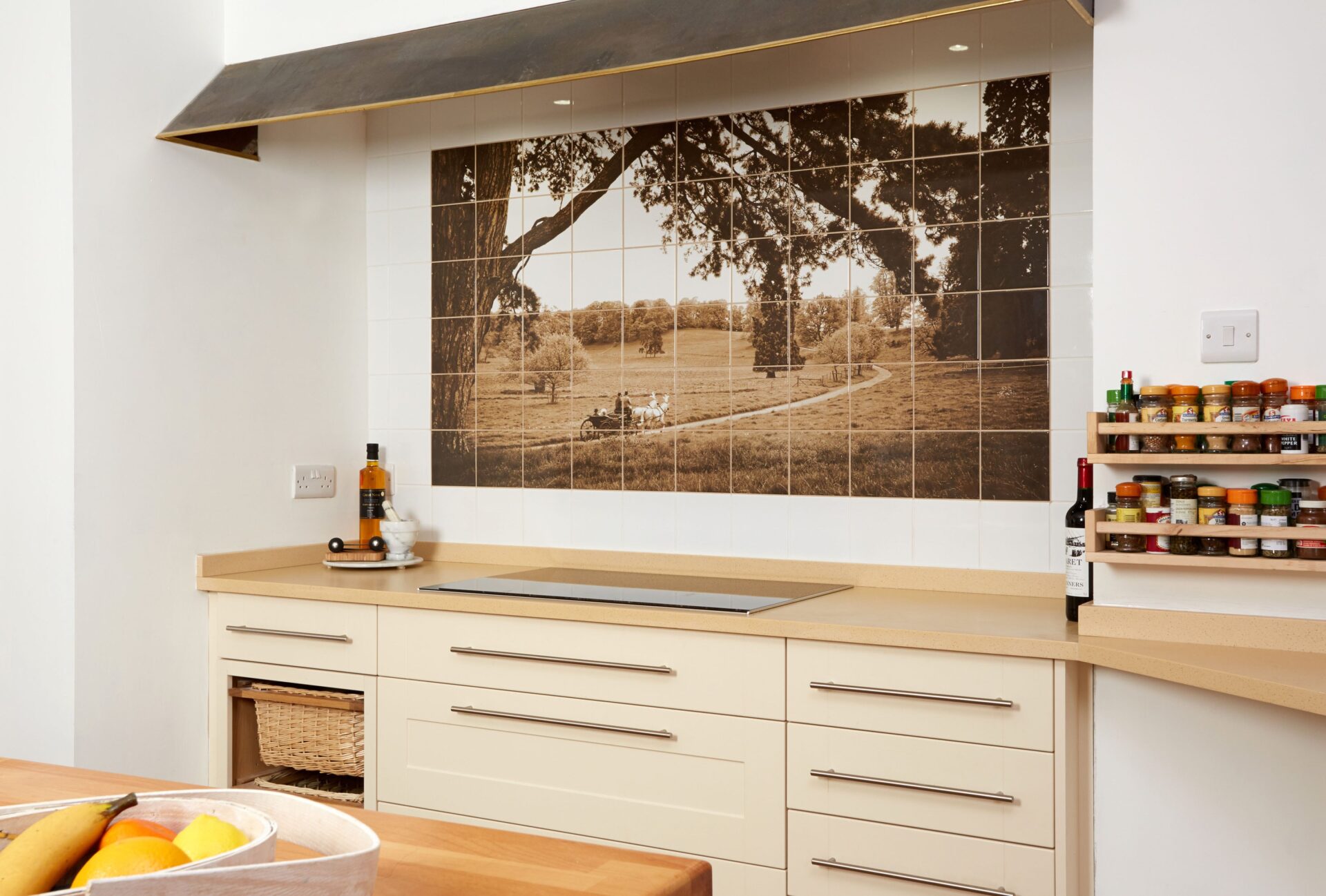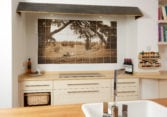 Mr Fenwick-Wilson visited the Craven Dunnill main showroom in Bridgnorth and saw on display a bespoke digital panel. The client enquired as to the process of how the panel was produced and whether the same process would apply to images the client had of his own wedding. Following a brief explanation of the process and exactly what could be achieved, the client commissioned a mural from images taken on his wedding day.
The 1650mm x 900mm mural panel was produced using the digital transfer process onto 150 x 150mm white glazed wall tiles. The ceramic glazed panel is fired to over 800 degrees Celcius to fuse the design into the glaze with the finished product being fully fade/UV and scratch resistant.
The mural illustrates a horse and carriage taking Mr & Mrs Fenwick-Wilson to their wedding reception through a rural scene near Claverley. The wedding guests all wore period costume which is further enhanced by the sepia treatment of the image. The mural artwork was all processed by Craven Dunnill before being signed off by the client.
The ceramic glazed digital panel was installed by Toni Licata using a key plan drawing supplied by Craven Dunnill. The panel forms a centre piece in the kitchen and a touching reminder of a memorable day.
Mr & Mrs Fenwick-Wilson live in a grade II listed 15th Century timber framed house which was built onto a lower part of the building which is early 12th Century. The house embraces a fusion of Georgian and Victorian architecture which now has a Craven Dunnill 21st Century tiled mural to add to its internal fittings and fixtures.
Craven Dunnill offers a complete mural design service from conception to installation. Using a number of different decorating techniques bespoke murals are produced for a wide variety of internal and external applications from small domestic splash backs panels to large public art works.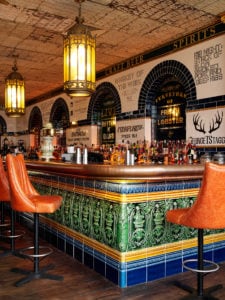 Blues Kitchen, Brixton
View project