Company profile
In 1994 a small family firm entered the world of tiles. It had been a long struggle but with a creative spirit and intuitive direction Tile Mart very quickly made their mark. The acquisition of the former Mercedes Benz showroom in Preston proved to be a seminal decision in Tile Mart's history. With the new premises Tile Mart wanted to create something dynamic. The great Albert Hadley famously said, "Ceilings are the most neglected surface in a room." The family designed a flowing ceiling with a life of its own that exudes an aura of fluidity to the rest of the showroom. The stage was now set to display the cream of what our suppliers had to offer across a showroom space that spans just under 2,000 m2. Over 1000 tile displays now grace the floor in a sequence that draws even interior designers and architects to feel the flood gates of inspiration open before them. Our price promise means that not only will each customer get the best possible service but they will also get the best possible price.
We're Roccia – the new name for Tile Mart
And as many of you will already be familiar with us, we'd like to reassure you that the name is all that we've changed. We're still the same family run company who focus on bringing light and life into our customers' homes with an impeccable selection of tiles and bathrooms.The service, the products and the personal care that we offer are still as good as they ever were, and our commitment to making your home beautiful only gets stronger year on year.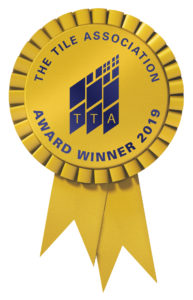 Services
Commercial Fixing, Water Jet Cutting
Map
Address: Mercedes-Benz House, Queen Street, Preston, PR1 3YH