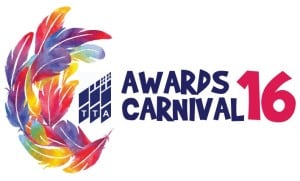 If you're heading for the TTA Awards in May — one of the industry events of the year — you can save money on your tickets by taking advantage of a special early bird offer until 31st January.
The gala awards ceremony takes place at St John's Hotel and Conference Centre in Solihull on 14th May, where the cream of the wall and floor tiling's people, products and projects will be put into the spotlight.
The awards night — which has a Brazilian carnival theme to tie in with this year's Rio Olympics — is a wonderful networking opportunity and a chance to celebrate the very best in the industry. And if you book your tickets by 31st January, you can take advantage of a special early bird offer.
Individual tickets cost £139 & VAT — they will be £160 & VAT from 1st February.
A table of 10 costs £1251 & VAT — this will cost £1440 & VAT when the early bird offer ends.
Head to http://www.ttaawards.com to book your tickets and find out more about the 2016 TTA Awards