Company profile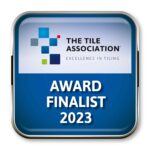 Amber is one of the leading electric underfloor heating suppliers to the trade in the UK, supplying the highest quality electric mats, cables, foil mats, thermostats and decoupling membrane heating system.
Based in Woolpit we supply to electrical wholesalers, distributors and kitchen, bathroom and tiling showrooms across the UK and Ireland. You'll never be too far from a stockist. Not only do we offer our own branded products, we're also the number one supplier of the DEVI brand to the retail market.
Amber Underfloor Heating were TTA Award finalists in 2023.
Map
Address: Unit 4, Brickfields Business Park, Woolpit, Suffolk, IP30 9QS