TTA is committed to helping its members and the wider industry tackle the issues where the tiling sector needs to improve its sustainability position.
The choices companies make today can significantly impact the future of our planet. As consumers become more environmentally conscious, it is essential for businesses to think beyond profits and prioritise sustainability.
In 2022, gas provided 38.5% of electricity generation by major power producers, with wind at 26.8%, nuclear at 15.5%, biomass at 5.2%, solar at 4.4%, and coal at 1.5%. (Source: National Grid Electricity System Operator).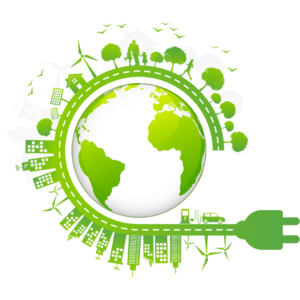 Energy is sustainable if it meets the needs of the present without compromising the ability of future generations to meet their own needs. To follow are some ways to practise sustainable energy use:
 Electricity:
 

Save energy. Use less.

 

Use energy saving devices, such as LED lighting, auto on/off switches.

 

Change to a renewable energy supplier.

 

Off-set your energy by installing PV solar panels or using other qualified off-setting initiatives.

 

Know your electricity consumption and measure your carbon emissions.
Gas energy:
 

Mainly used for heating kilns and furnaces in manufacturing. It is a fossil fuel and when burned creates CO2 emissions.

 

Save gas energy.

 

Use heating and energy saving materials – insulation, cold air excluders, efficient serviced gas boilers.

 

Recycle your wasted heat e.g. heat source pumps or co-generation systems.

 

Know your gas usage and measure your carbon footprint.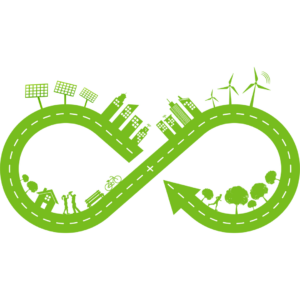 Reducing pollution and dangerous chemicals is a crucial goal of sustainable waste management. Reusing materials can reduce the need for new resources, which helps protect the environment from the impacts of resource extraction. See below ways to be more sustainable with your waste: 
Manufacturing, business or installation waste:
 

The concept of a circular economy is about wasting nothing.   

 

It is not always possible to waste nothing but that's the principle.

 

Reusing, repairing and recycling products or materials saves resources and energy.

 

You can tell how much waste you create just by looking in your bins or skips.

 

Waste less.

 

Design tile layouts so less off-cuts are needed.

 

Filter and clean dirty installation water: throw away cleaner water. Recycle the dirty waste.

 

Separate your waste so more can be recycled and less goes to landfill.

 

Use commercial recycling waste and refuse services.

 

Separate waste as required by your commercial service provider. Metals, glass, wood, plastic, card/paper, food/organics separate from general waste.

 

Organise 'take back schemes' for your customers.

 

Measure in kilos or tonnes the amount of waste you produce each day, month, quarter or year.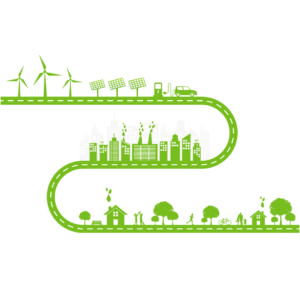 Sustainable transportation means taking into consideration the effects of your mode of travel on the environment and climate. Here are some ways your business can commit to more sustainable methods of travel and transportation:
Transportation of commercial goods:
 

By plane, ship, train, lorries, vans, cars:

 

Know your carbon footprint by tonne or kg per mile.
Business travel:
 

By private or public transport:

 

Know your carbon footprint per mile.
Save fuel:
 

Use fuel efficient vehicles.

 

Use, change to electric vehicles when you buy new.

 

Use public transport.

 

Have online meetings where possible.

 

Have full lorry load policies.

 

Flying in materials and products or travelling by aeroplane has a significantly higher carbon footprint.

 

Know which options are best to move heavy goods.

 

If you use an average laden lorry then by using a fully laden lorry, that is 46% better.

 

If you transport goods by train the carbon footprint is 3.8 times better.

 

Transporting goods by sea it's 6.7 times better.

 

And transporting goods by air is 5 times worse than by an average laden lorry.

 

Know your business mileage.

 

Even the most environmentally friendly method – sea freight – involves thousands of miles, as the ships have to circumnavigate South Africa, South America or the Suez Canal.

 

Buying locally is a lot less 'carbon miles'.  
Products and materials:
 

Know the environmental impacts of the products you use, buy or sell.

 

Ask for an Environmental Product Declaration (EPD), a product's Lifecycle Assessment LCA or the list of sustainable qualities for the use of the product and embodied in the product or material.

 

Choose materials or products that contain no hazardous ingredients, have very low amounts of Volatile Organic Compounds (VOC) or a Health Product Declaration (HPD). 

 

Try to use materials or products that are made by a factory with a recognised Environmental Management System (EMS), such as ISO 14001 or others.
Packaging and handling materials:
 

Use recyclable materials.

 

Use recycled materials.

 

Renew or repair pallets and crates.

 

Recycle packaging waste, separate as required by your local commercial service provider. Separate your waste tiles from other building materials. Separate, metals, wood, plastic, card and paper.
Finance and support:
 

Find out if there is local business support or grants for sustainability services.
Expert advice:
 

Have a sustainability policy, a mission, and set some realistic goals.

 

Use accredited sustainability advisers.

 

Aim to be awarded an Environmental Management System certificate.

 

Be assessed and audited, by a recognised EMS organisation.

 

Get informed, communicate, and involve staff, suppliers, customers, stakeholders, local communities.

 

Know the environmental law, and the local rules.

 

Send your sustainability questions to TTA.

 

More information and further resources available at:

https://www.tiles.org.uk/sustainability/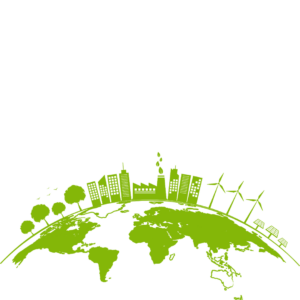 Practising sustainability is not only good for the environment, but can also have benefits for your business. Businesses that follow sustainability enhance the image of their business in the eyes of customers, whilst also improving the availability of resources and reducing energy costs.
Improving the sustainability of the tiling sector requires maximum involvement from TTA members. Members are invited to contribute any news or information about what your company is doing to improve the sustainability of your business activities.