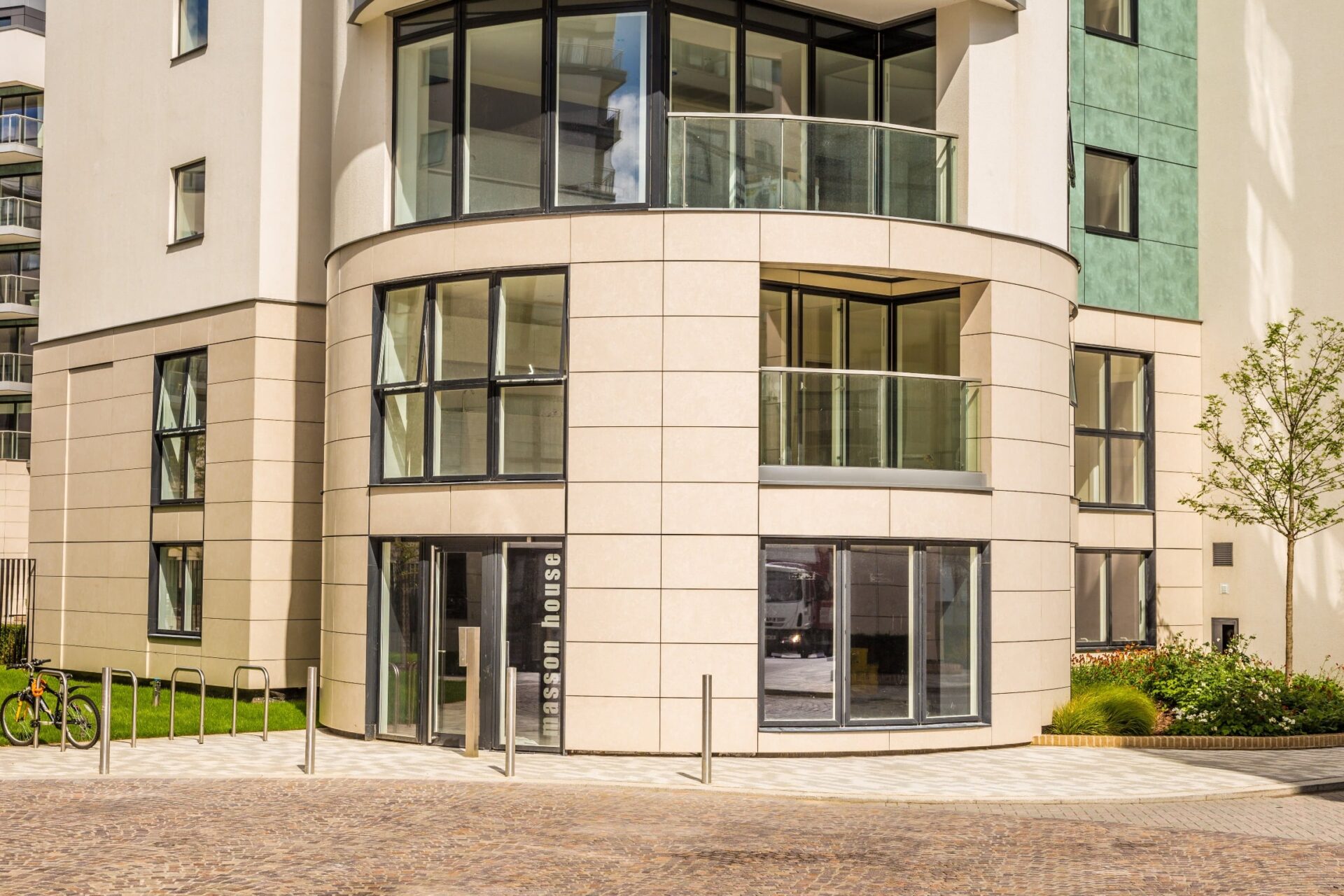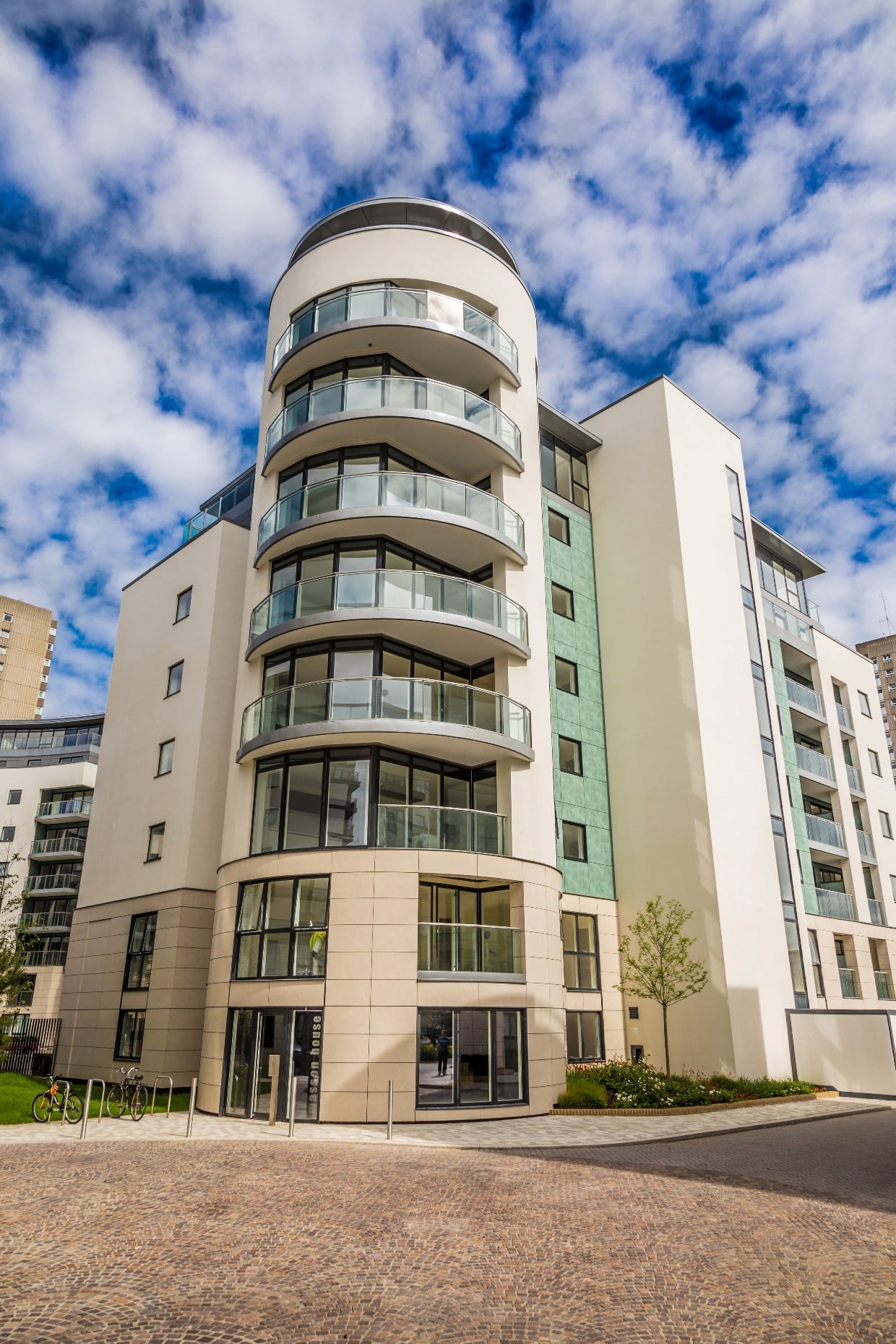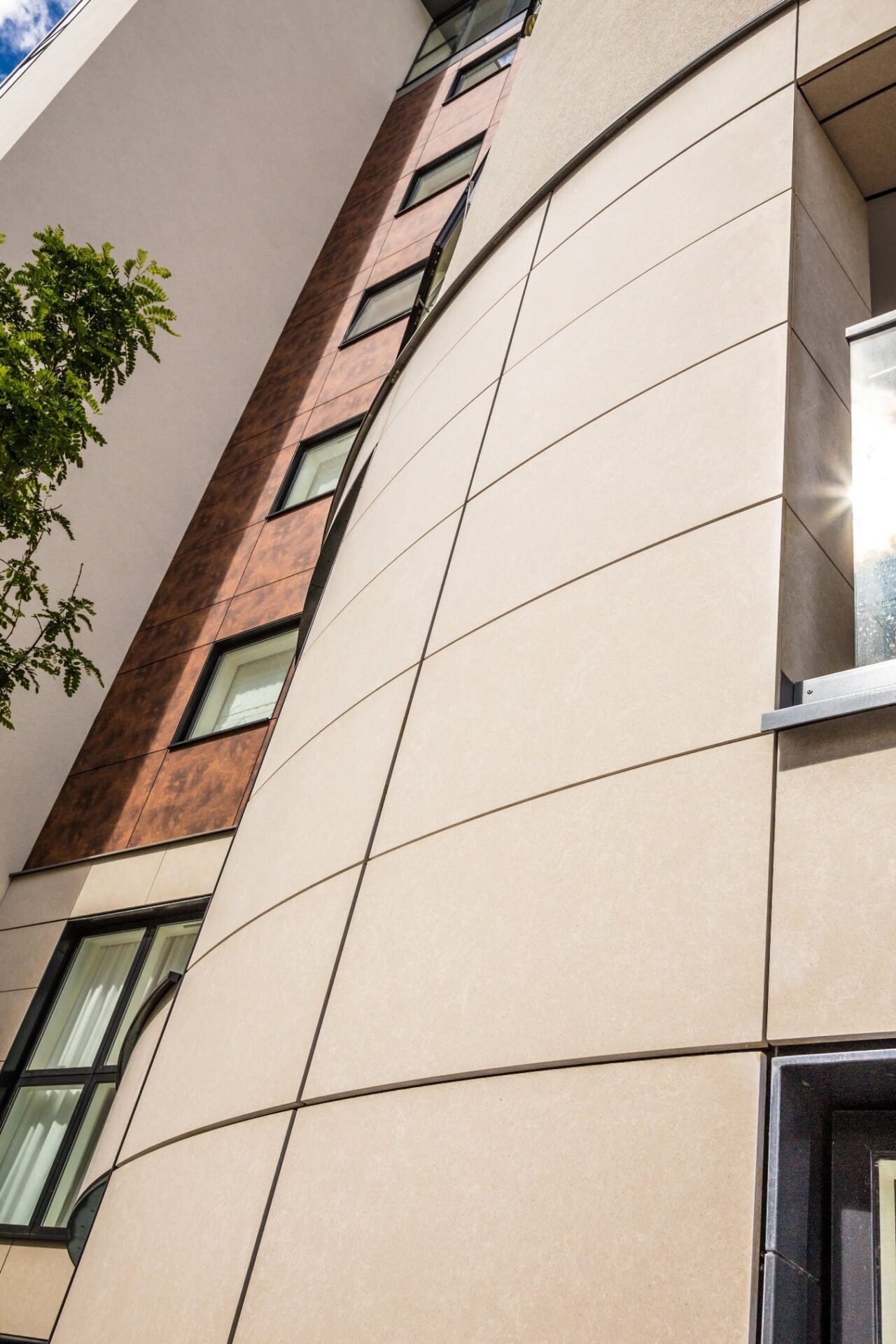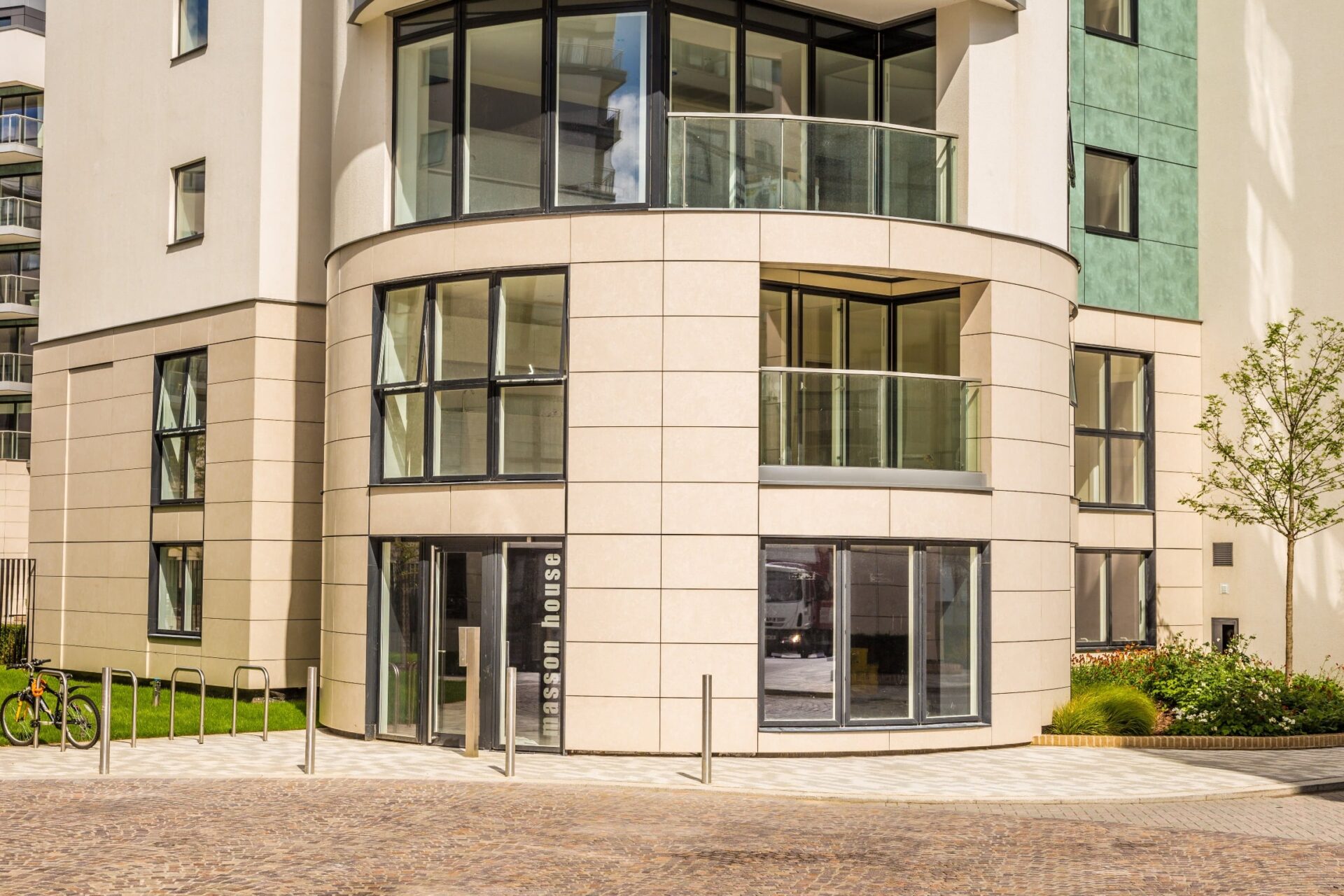 Shackerley supplies curved engineered stone façade system at Kew Bridge West
The Project
In summer 2015, Shackerley demonstrated the versatility and design potential of its SureClad® ventilated cladding systems at Kew Bridge West, an exclusive development of 336 luxury apartments in North London.
The Lancashire cladding specialist supplied 2400m2 of fully prefabricated SureClad® Engineered Stone façade, including 30mm thick curved panels (cut to a radius from solid blocks), to clad the lower storeys of the nine individual apartment blocks, two of which were circular towers.
Ground breaking
Whilst Shackerley leads the ceramic granite cladding market with its patented SureClad® ventilated façade systems, this was the first time that the system had been used in conjunction with engineered stone panels. It was also the first time that Shackerley's technical and engineering teams had been challenged to design and supply an 'installation-ready' fully prefabricated SureClad® system incorporating heavy large format curved façade panels.
The results
The engineered stone, in a limestone colourway, has delivered a premium aesthetic and quality finish at this stunning complex, designed by Stockwool and developed by St James, part of the Berkeley Group.
Shackerley's system, proposed at value engineering stage, delivered a flexible and lighter façade solution than the original specification and delivered substantial cost savings for the developer, without compromising the architects' vision for the scheme.
The success of this demanding project has paved the way for other specifiers to use SurecClad® Engineered Stone façades with confidence.
Partnership approach
Key to the successful completion of the project was the way in which Shackerley worked in close partnership with Kent based specialist façade installation contractor Stanmore. Given the pioneering nature of the contract, bespoke solutions had to be developed at every stage, from the design of the SureClad® façades, to the meticulous scheduling and palletisation of the prefabricated system for safe delivery to the Kew Bridge West site. Stanmore's installers also visited Shackerley to receive expert training in the use of the SureClad® system.
As this was the first time that SureClad® had been used in conjunction with curved engineered stone panels, the two companies arranged for the bespoke system to be tested at VINCI Technology Centre UK where it was shown to meet NHBC criteria.
Contractor feedback
Stanmore Commercial Director Peter Baker said:
"We were responsible for delivering all the external façades, curtain walling, doors, windows and other external finishes on this project but the engineered stone cladding was by far the most highly valued element of the job. Close collaboration with our supplier was absolutely crucial. We hadn't worked with Shackerley or its SureClad® façade system before, and it was also the first time that either party had worked with curved engineered stone panels, so there were many challenges to overcome.
"However, by planning and modelling the installation in detail and working hand in hand with Shackerley's technical team, we achieved superb results for our client. The overall experience was very positive and we're looking forward to working on other SureClad® projects in the future."
Developer feedback
Construction Director at St James, Brian Paterson, commented:
"It was only when we came to value engineer the Kew Bridge West project that Shackerley's system was brought to our attention. As a result of switching the engineered stone specification to SureClad®, we've undoubtedly benefitted from a more flexible and lighter façade solution than originally planned and, most importantly, from very substantial cost savings, whilst still achieving our architects' original design intention."
"We're delighted with the results and the project has received very favourable feedback from colleagues throughout the Berkeley Group. The quality of Kew Bridge West has also been recognised within the wider industry and St James received an NHBC Seal of Excellence Award for achieving the highest standards in house building at this prestigious development."
SureClad® versatility
Shackerley has successfully clad hundreds of buildings with its SureClad® ceramic granite cladding façade systems and is the clear market leader in the UK. Highly specialised manufacturing facilities at its ISO 9001 certified factory include CMC controlled bespoke multi-head diamond tipped undercut drilling machines that provide recesses for patented undercut anchors that are used to prefabricate every SureClad® façade panel. As the Kew Bridge West development shows, these facilities are now being employed to prefabricate large format engineered stone, including curved façade panels, in exactly the same way, ready for installation as part of a SureClad® system.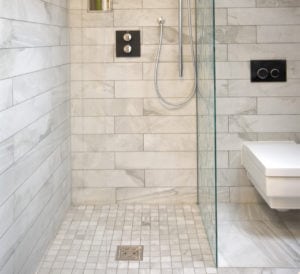 Victorian House Restoration
View project