Company profile
Established in 1996, DTW Ceramics has now grown into one of the largest and most innovative tile suppliers in the South of England. It is our company policy to offer quality tiles at competitive prices and our products are sold by our friendly & knowledgeable staff.
We work very closely with our partners in Spain, Italy, and the rest of Europe to bring our customers the most unrivalled tile ranges available.
Our large showroom situated in Portsmouth not only offers a vast tile selection but is also home to over 30 fully fitted bathroom displays over 2 floors, each featuring tiles from our stock collection and bathroom goods from our network of bathroom suppliers.
Need tiles and bathrooms in a hurry?
We stock over a 10 thousand square metres of tiles in our massive warehouse for immediate collection or delivery. Many of our bathroom items we order arrive next day, so if you've left it late there is no need to worry.
Request our FREE catalogue by visiting our website.
DTW Ceramics UK Ltd were TTA Award finalists in 2018.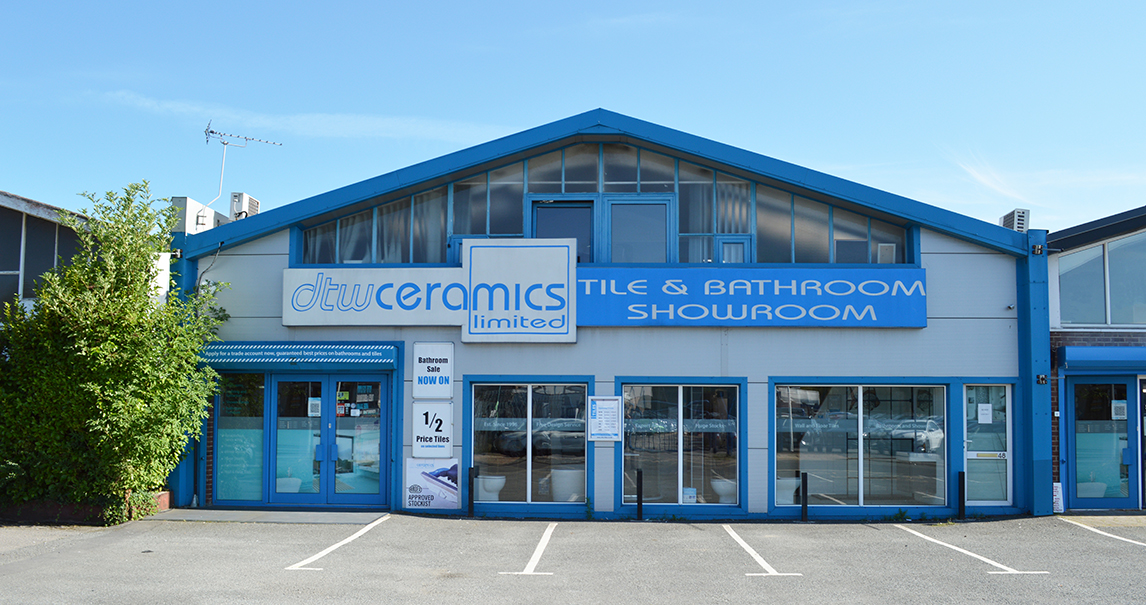 Available here: Ardex, Bal, Bihui, Genesis, Instarmac, Jackon, Mapei, No More Ply, Rocatex, Schluter and Ultra.
Available here:
Ape
Armeg
Casalgrande
Ceramica Vilar Albaro
Cifre
Codicer
Eco Ceramica
Ecoceramic
Equipe Ceramic
Fabresa
Johnson Tiles
Lasselsberger
Metropol
Original Style
Pamesa
Polis
Rondine
Sintesi
Tonalite
Vives
Map
Address: 48 Fitzherbert Road, Farlington, Portsmouth, Hampshire, PO6 1RU