Company profile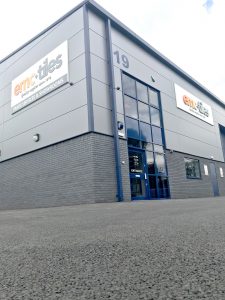 Established in 1979 EMC Tiles is a specialist distributor of wall & floor tiles from the foremost manufacturers. With showrooms in Nottingham, Leicester, Loughborough, and Derby with nationwide delivery available, we provide stylish and affordable tiles that look great and don't break the bank.
Direct links with reputable and reliable UK and European manufacturers enable us to provide products of high aesthetic design, produced to stringent technical standards thus meeting the demands of today's discerning buyer.
In our Showroom Centres, our staff are dedicated in providing the best service and advice in the use of ceramic tiles for both home and industry. Our close association with professional tile fixing contractors means we can also recommend reputable tradespeople for all types and size of projects.
Available here:
Blustyle
British Ceramic Tile
Cinca
COEM
Dom
Duro UK
Edimax
FAP
Faro
Fioranese
Gardenia Orchidea
Imola
Impex
Johnson Tiles
La Faenza
Leonardo
Marengo
Margres
Original Style
Pavigres
Polis
Rondine
RAK
Saime
Sichenia
Siri
Tilemaster
Verde
Versace
Verto
Map
Address: Unit 19 Eagle Park, Alfreton Road, Derby, DE21 4TS