Company profile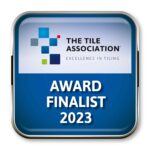 We specialise in Victorian floor tiles supplied in a sheeted format, a revolutionary and easy to install system. Our geometric schemes encompass the Victorian, Georgian and Edwardian periods, including a range of contemporary designs.
With a comprehensive catalogue and a design consultancy service we are experts at providing tiled designs for domestic and commercial properties. Our unique tile sheeting service provides an easy solution to ensure complex Victorian floor tile designs are installed accurately and efficiently.
We also undertake restoration works to period and historic floors for both commercial and private clients.
London Mosaic were TTA Award finalists in 2023.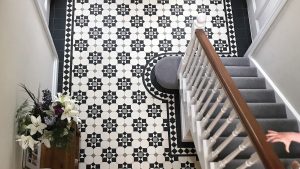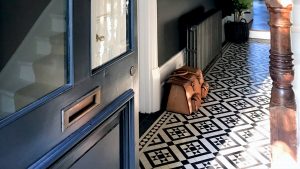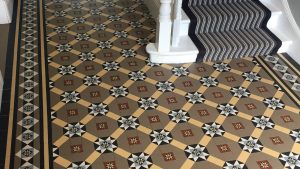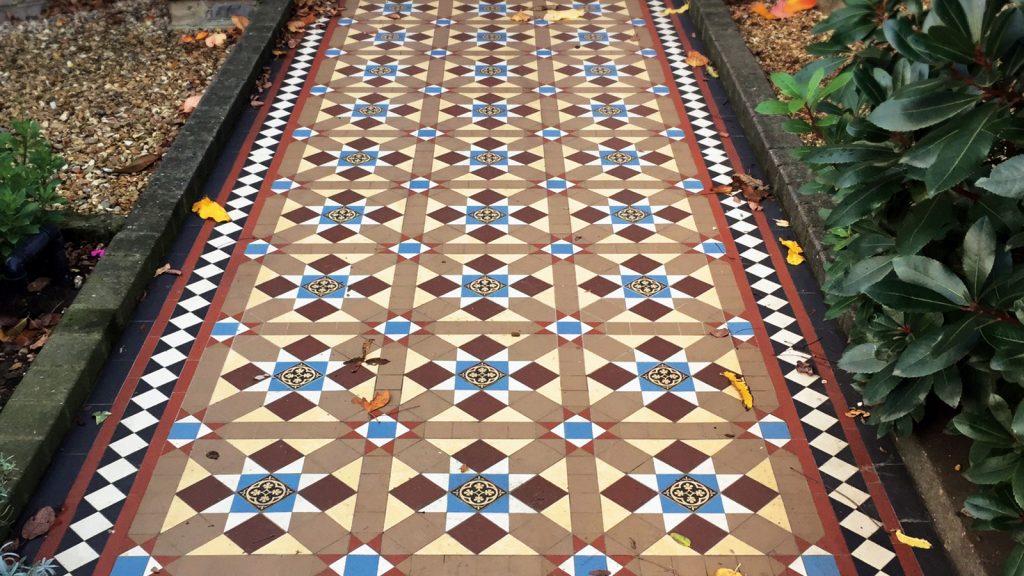 Available here:
Ceramic wall and floor tiles
Craven Dunnill
Geometric tiles
Marble
Olde English
Original Style
Victorian
Victorian floor tiles
Winckelman
Services
Aftercare Products, Adhesives, Bathroom Tiling, Bespoke Tile Manufacturing, Ceramic Tiling, Cleaning and Maintenance, Encaustic Tiling, Exterior Tiles, External Tiling, Floor & Walls Tiles, Floor tiling, Geometric Tile Fixing, Grouts, Importers and Stockist, Kitchen Tiling, Mosaic Fixing, Sealants, Tile Refurbishment, Tile Restoration, Victorian Style Floor Tile Fixing, Wall tiling
Map
Address: Unit 6, Chiltonian Industrial Estate, Manor Lane, London, SE12 0TX