Company profile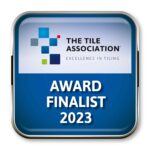 Established in 1991 RAK Ceramics has grown at an astonishing rate. From nothing the factory in Ras-Al-Khamiah now exports to 150 countries and produces in excess of 360,000 square metres of tiles a day. RAK Ceramics has been providing the market with premium quality products which reflect the fusion of modern tile design with most sophisticated ceramic technologies.
RAK Ceramics epitomises the ultimate value for money in sophisticated ceramic and porcelain wall and floor tiles that can last forever.
RAK Ceramics UK Ltd were TTA Award finalists in 2016, 2019, 2020, 2021, 2022, and 2023, and won TTA Awards in 2017, 2021, and 2022.
Available here:
RAK
Map
Address: Bradford House, Frenchmans Road, Petersfield, Hampshire, GU 32 3AW