Company profile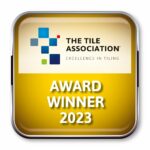 Stortford Tiling & Marble Ltd are a family-run business offering a professional service specialising in ceramic and marble tile fixing and can provide free estimates at very competitive prices. We are based in Bishops Stortford, Hertfordshire and generally carry out works to London and Home Counties but other areas may be considered depending on the size of the project.
Stortford Tiling and Marble Ltd offer an affordable and high quality service undertaking both commercial and domestic contracts, no matter how large or small. Our dedicated staff offer the highest level of service to all our customers.
Stortford Tiling & Marble Ltd were TTA Award finalists in 2014, 2015, 2016, 2020, and 2021, and won TTA Awards in 2014, 2015, 2019, 2022, and 2023.
Services
Commercial Fixing, Domestic Installation Fixing
Map
Address: Unit 4, Cannons Yard, Bedlars Green, Great Hallingbury, Bishops Stortford, Hertfordshire, CM22 7UZ