The Master Craftsman Award is the highest honour that can be bestowed in the tiling industry. The Worshipful Company of Tylers and Bricklayers of the City of London has for centuries played a leading role in the regulation of craftsmanship standards in and around London. These have impacted on standards across the UK and helped to shape the various manifestations of the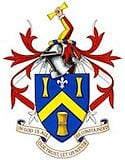 Building Regulations since their introduction in the wake of the Great Fire of 1666.
The Tile Association works with the Worshipful Company to encourage and recognise the highest levels of craftsmanship. This recognition takes the form of Master Craftsman status by the Company at a ceremony in the City of London in March each year.
The Master Craftsman award is for those in our industry who have achieved a minimum of Level 3 NVQ or who can prove they have served a three-year apprenticeship, as well as demonstrating experience in complicated or heritage projects.
Applicants also need to demonstrate at least 15 years experience as a tile fixer, either on the commercial, industrial or domestic side of our industry.
In order to be considered for Master Craftsman status, applicants must complete an application form and submit an evidence portfolio.
Applicants need to demonstrate in the application form and evidence portfolio -how they meet the list of competencies that have been identified by The Tile Association and the Worshipful Company of Tylers and Bricklayers.