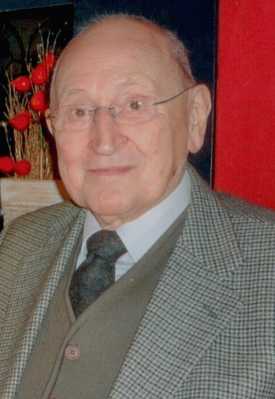 John Frei died on 28th May aged 87 after a short illness. John was the former MD and chairman of Boyden Tiles and had worked for the company for 63 years, retiring as chairman at the age of 83.
John took over as Managing Director of Boydens following his father's (also called John) death in the late 1960s. John and his father had worked together in the company after his father persuaded him not to join the Army after the end of the war and work with him in the business.
He was immensely proud of Boydens and only retired fully from the business as Chairman some three-and-a-half years ago. He had worked for the company for 63 years. In that time he oversaw two major moves for the company, the last in 2002 to its present location when he was 75 years old!
He was also a founder member of ABCD (Association of British Ceramic Distributors) which still remains an influential group within the tile industry and its model has been copied successfully into other industries.
He was held in such high regard in the industry that he gave evidence in the High Court for members of the Glazed and Floor Tiles Home Trade Association on Restrictive Trading Agreements, which helped towards forming the 1973 Fair Trading Act.
In his private life John was a devoted husband to Margaret, who worked alongside him at Boydens as a true team, for 63 years. They were always seen together at numerous trade gathering throughout their career. A real family man, they had four children: Jane, Judith, John and Joanne, who still remains working at Boydens, now in its third generation. He also had eight grandchildren ranging in age from 30 to the youngest, nine. He was always keen to listen to how their lives were developing.
Having a reputation for fair and honest trading and high principles, John was particularly known for his methods of dealing with debtors. A judge once described him as a 'ruthless pursuer of debt' and a cartoon depicting this was proudly on display in his office.
Those attending his funeral last week heard many statements depicting the passing of a kind and honest gentlemen always wanting to do the right thing.