Getting the right insurance in place to protect you and your business can often feel like a minefield. The Tile Association's insurance partner, Jelf Small Business, offers some useful advice…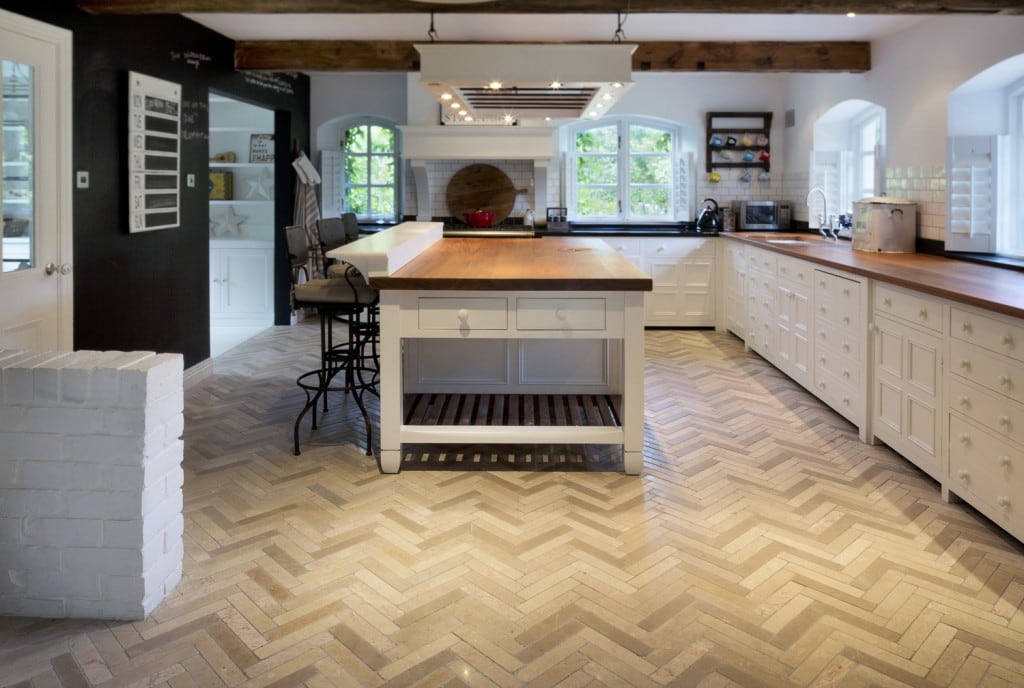 As a tradesman, you belong to a group of workers skilled in a variety of highly specialised trades and crafts. But because the definition of a tradesman is so broad, it can be difficult to choose the right insurance that best protects against the specific risks you face.
Shopping around to get the right and best value insurance policy might be a dull task, but protecting everything you have worked for, your livelihood, is something you know you can't slack on.
As a tiler, you will need to think about getting the right cover to protect the activities you do, whether it's for the advice you give on recommending certain tiles or whether it's protecting your tools wherever they are. Whilst there are plenty of quick-fix insurance policies you can buy online, it's always good to talk your policy through with a broker that knows your industry and can make sure you aren't risking being under-insured.
Consider reviewing the following key covers:
1. Liability
As a tradesman working away from your own premises, you're almost always working with and on a third party's property. This means the risk of injuring third parties or damaging their property is a bigger risk and something that needs considering when looking to protect your business and your activities. The following types of liability cover should be considered to account for tilers' inherently high liability risks (although not all are legally required):
Employers' liability Insures against injuries sustained or damage caused as a result of the employers negligence
Public liability is strongly recommended to protect against the threat of injuring third parties or damaging their property. You may be required to purchase public liability in order to comply with your customers' contractual conditions
Products liability is defence against accidental third-party injury or damage caused by your products. Products include mostly everything manufactured, sold or tested by you or your employees
Professional indemnity can cover you against claims of compensation made by a client from professional error or emission.
2. Motor insurance
Getting from A to B is very important to your business and vans are the easiest method of transport to bring people and the necessary tools to the work site. If you drive a van, you'll need to get it insured and it's worth checking to see if a commercial vehicle policy would be best suited to your usage.
3. Own tools and equipment
It's also worth noting you can add overnight tools cover to your commercial vehicle policy.
Your tools serve as an extension of yourself—without them your job becomes alarmingly difficult, maybe impossible. You can add overnight tools cover to protect your tools and is advised if you keep your tools in your van or on different premises overnight.
4. Employee personal accident
If you have employees within your business you may want to consider personal accident cover. Whilst you hope you'll never have to use it, it will cover you in case an employee has an accident or injury.
It is also worth noting that, because personal accident cover can provide additional cover for crucial employees or directors, it can be extended beyond mere working hours. You can find policies that are purely occupational, meaning they cover only occupational hazards—or policies that are 24-hour, meaning they provide protection all day, every day.
5. Contract works
As you work to complete a project, you cannot forget that you are working under the conditions of a contract. Imagine, as you near the completion of a six-month construction project, the building you're working on suffers irreparable damage and you must start all over. The loss of your labour as well as materials would be huge. You can help protect against these ever-present threats by purchasing contract works cover.
Contract works can cover temporary and permanent works executed according to the terms of a contract. It can also cover materials which have not yet been incorporated into the work prior to the loss, as well as own and hired tools and equipment on-site or in transit.
6. Manage your risks
Tradesmen face all sorts of different risks depending on their specific occupation and size. In order to protect your financial viability as a tradesman, you will need a bespoke policy that addresses your unique risks. We would always recommend reviewing your insurance policy regularly in order to make sure you are fully covered, especially if your business has grown recently and you have started to employee extra staff, for example, you might want to consider personal accident cover for your staff.
Visit our website for more information or to compare quotes.
Plus, Independent Fixer Members get £50 cash back from TTA when purchasing public liability insurance through Jelf Small Business (terms and conditions apply).