An international conference on slips, trips and falls is being held in London in October.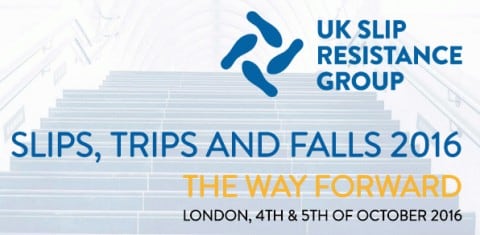 Slips, Trips and Falls 2016 takes place on 4th and 5th October at Farmers & Fletchers in the City of London, organised by the UK Slip Resistance Group and partly sponsored by The Tile Association.
Conference participants will have a unique opportunity to learn about the latest slips, trips and falls research through a diverse range of practical workshops, technical sessions and panel discussions led by internationally-renowned experts.?It promises to be a hugely beneficial event.
There is lots more information HERE