For your information…
All TTA?members are being offered a?month?s?FREE?trial of the online Construction Health and Safety Manual.?In addition to this?our members will receive an exclusive 30% discount off the Manual if?you?decide to buy.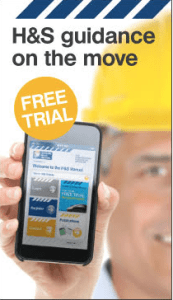 The Construction H&S Manual is a one-stop shop for information and practical guidance on all health and safety issues that affect the construction process.
The online manual is updated on an ongoing basis with the latest legislative changes and guidance providing a wide range of benefits for all businesses in the contracting supply chain. ?Here are some benefits:
24-hour access to the manual wherever there is an internet connection via computer, mobile or tablet
Multi-user licences available based on concurrent usage
One user name and password for all users
Email notifications of updates
Complete section PDFs available to print out for use at will
CD-ROM and printed formats available for non-internet connected sites*.
Build UK is working with CIP to ensure the Construction H&S Manual includes industry-recognised health and safety policies and standards, such as the updated Build UK and IPAF guidance on MEWPs. This integrated approach aims to improve the knowledge and practices of those on site without duplicating information or publishing conflicting advice.
Jason Rowley, Chairman of the Drafting Panel and Health & Safety Director of Build UK member Carillion, said:
?For good practical up to date advice on health and safety matters, the Construction H&S Manual is a must for everyone involved in construction. Working with Build UK will ensure it is even more relevant on a day to day basis as the ?go to? source of information for all things health and safety. It will also keep the manual up to date with industry practices, and provide the more collaborative approach we all want.?
To register for a free trial please click here.
Details of subscription prices for the Construction H&S Manual, which start from ?350 per annum for a single user, can be found on the CIP website.
TTA members can claim their 30% discount using the promotional code BUILDUK.
For further information please contact Sarah Kenny at CIP by emailing skenny@cip-books.com or by phoning 07789 713776.
* Whilst the discount also applies to the CD-ROM and printed formats, it excludes the six-monthly updates.